DOSBox
DOSBox is available as a free download from the DOSBox website. It's not just for Windows — installers are available for Mac OS X, Linux and other UNIX-like systems. If you're using Ubuntu, you'll find DOSBox available in the Ubuntu Software Center.
DOSBox emulates an Intel x86 PC, complete with sound, graphics, mouse, modem, etc., necessary for running many old DOS games that simply cannot be run on modern PCs and operating systems, such as Microsoft Windows 2000, Windows XP, Linux and FreeBSD. However, it is not restricted to running only games. In theory, any DOS application should run in DOSBox, but the emphasis has been on getting DOS games to run smoothly, which means that communication, networking and printer support are still in early developement.
DOSBox also comes with its own DOS-like command prompt. It is still quite rudimentary and lacks many of the features found in MS-DOS, but it is sufficient for installing and running most DOS games.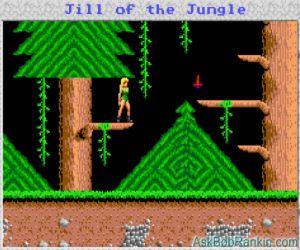 More than 200+ dos games download: http://www.appst.net/search.html?q=for+DOSBox
DOSBox Download
Windows: http://www.appst.net/windows/DOSBox/683.html
Linux: http://www.appst.net/linux/DOSBox/684.html
Mac: http://www.appst.net/mac/DOSBox/685.html
Emulator
FC:
SFC:
MD:
GBA: http://www.appst.net/linux/Visual_Boy_Advance/962.html
Native:
Heroes of Newerth: http://www.appst.net/linux/Heroes_of_Newerth/7429.html
Heroes of Newerth (HoN) is a multiplayer online battle arena (MOBA) video game developed by S2 Games for Microsoft Windows, Mac OS X and Linux. The game idea was derived from the Warcraft III: The Frozen Throne custom map Defense of the Ancients and is S2 Games' first MOBA title.[2] The game was released on May 12, 2010 and re-released as a free-to-play game on July 29, 2011
Continued ...